Big Shred Success!
Did you know that one important step to protecting yourself against identity theft is to shred tax returns, bills, receipts and/or any other private documents? Valley Oak Wealth Management is committed to the safety of their clients by providing a solution, such as The Big Shred Event.
On Saturday, May 12th, Valley Oak  Wealth Management held their annual fundraiser in Novato. We ended up shredding and recycling 5.5 tons of paper. Thanks to our very generous Big Shred customers, we raised about $3,500 for The Gilead House of Novato.
If you have any questions or for more information please call us (415) 898-4439. Make sure to check out our website: valleyoakwm.com for upcoming events in our community, and to mark your calendar for next years Big Shred Fundraiser!
2018 Forecasting Report
By Invitation Only.
Valley Oak Wealth Management hosted this annual event Thursday, January 18th at the Marin Country Club. This year Tim Russell and guest speaker Dr. Robert Eyler spoke about global, regional and local economic conditions. It's an informative event that our clients look forward to each year.
The Big Shred Event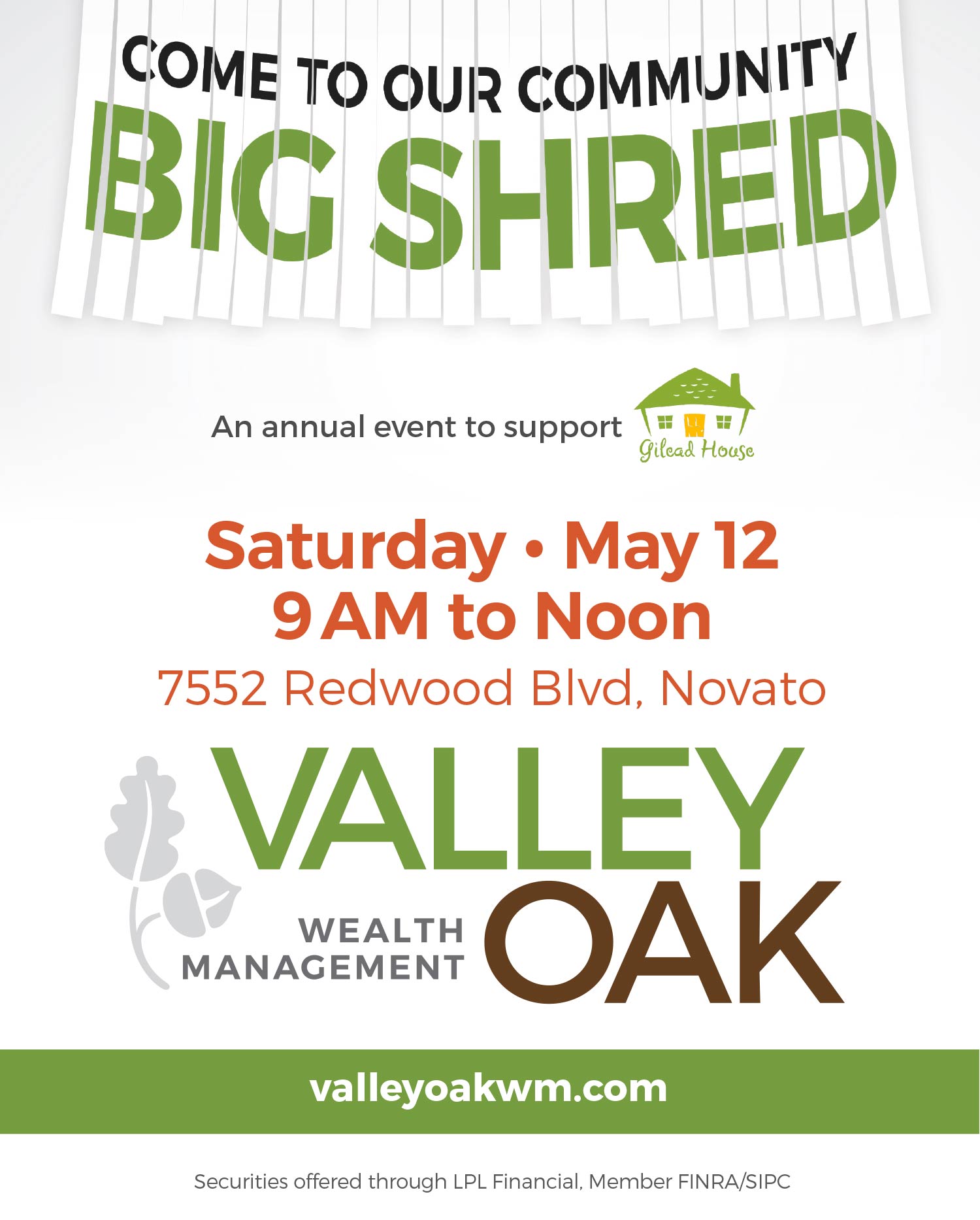 Big Shred Event
Everyone is Welcome.
Valley Oak Wealth Management hosts its annual community shredding event to benefit The Gilead House, a registered 501(C)(3) 
www.gileadhouse.org
, which helps bring hope to families in need. Optional donations are tax-deductible. We are committed to protecting your privacy and all shredding is done on-site. Bring anything you want to have shredded (limited to 5 boxes) including old tax returns, bills, and any other sensitive documents.
When:
 May 2018. More details to follow soon.
Where:
 TBD
Time:
 TBD
Half-Time Report
By Invitation Only.
Join us for an informative and entertaining evening to hear analysis of the events that impacted the market for the first half of 2018 and expectations for the second half of the year. Valley Oak Wealth Management hosts this event annually for clients, and it always proves to be an educational and fun-filled event!
When:
 Thursday, July 12
Where:
 Marin Country Club, 
500 Country Club Drive, Novato
Time:
6:00 PM
Check-in,
6:30 PM
Forecast 2018 Presentation and Dinner
Women's Events
Everyone is Welcome.
Valley Oak Wealth Management is committed to educating female investors and offers inspiring women's events throughout the year for clients, guests and interested community members.
Blue Angels Events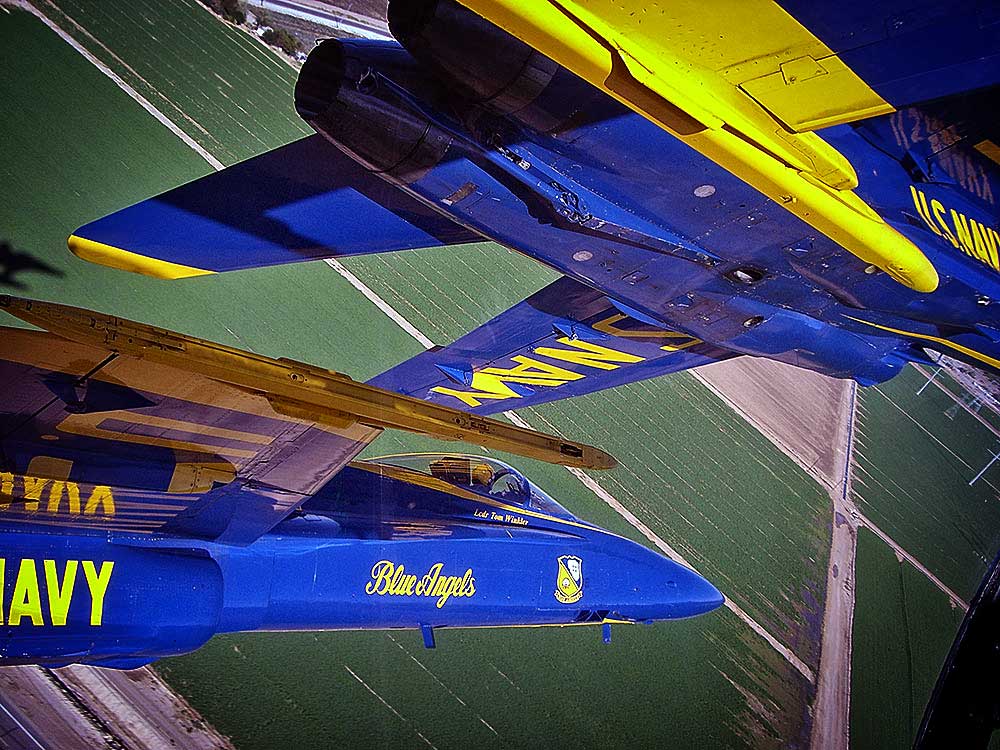 Everyone is Welcome.
Have you ever wondered what it's like to be in the cockpit of a Blue Angel's jet? We heard a first-hand account from a former Blue Angel. In preparation for the excitement of fleet week, we brought a motivational talk and video from a Blue Angel.
Technology Events
Everyone is Welcome.
Each year Valley Oak Wealth Management is proud to present various technology speakers including economists, real estate investors and last year we had our first cyber security speaker at our "Apps with Apps" event. Check back for details in the coming months!
Our Clients' Trust
We recognize the profound responsibility associated with managing your portfolio. Our clients trust us for candid advice that puts their interests first. We sit at the same table and invest in many of the same recommendations we make to our clients.
Many of our client relationships extend through multiple generations.
"Our clients can expect us to be there throughout their life — to celebrate the best times and to walk side by side through the hard times."
-Tim Russell